We recently learned about a new song that Cher has recorded, written by long-time collaborator Diane Warren.
The legendary
Closer To The Truth
singer now revealed on Twitter that the heartbreaking song is for the upcoming 2017 documentary film
Cries From Syria
, directed by Evgeny Afineevsky.
"CRIES FROM SYRIA focuses on child protesters, revolution icons, activists and their relatives, and high-ranking Army generals who defected to join the fight of the people. It tells the story of the Syrian people who have never lost hope. This film will take the audience on a unique journey in time, from Syria to Turkey, through Jordan, Lebanon and Europe. We will see the situation from the inside out, and through the CRIES FROM SYRIA."
As Cher stated earlier this month
,
If I Could Turn Back Time
-songwriter Diane Warren wrote the title song for the film. And as it serves as the film's title song, of course, we can expect the track to be entitled
Cries From Syria
-- although there's a chance it may be something different though similar.
It has been revealed that the film will premiere at the 2017 Sundance Film Festival. And as the 2017 Sundance Film Festival will take place from January 19 to January 29, 2017, it means we will get to hear the song next month!
Diane Warren tweeted the following caption with the following photo, back in late November: "In the studio with children's choir for a movie that needs to be seen and a song that needs to be heard. #Criesfromsyria #Prayersforthisworld 2017". -- It is likely that the children's choir is for the Cher song.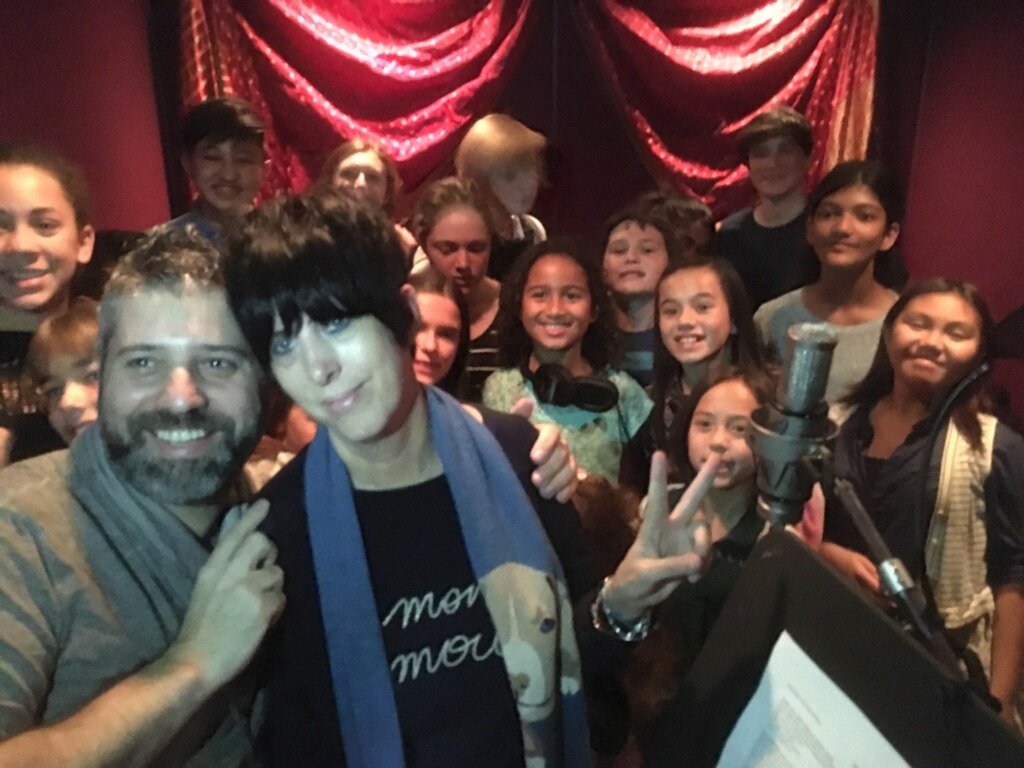 READ MORE: Cher Shares Memories Of George Michael And Carrie Fisher
READ MORE: Cher Records New Heartbreaking Diane Warren Song!
READ MORE: Cher To Release 'Classic Cher' on DVD?
FOLLOW: Cher News on Twitter
LIKE: Cher News on Facebook