As expected
, Cher has revealed that she will be performing concerts in 2017!!!
The concerts will take place from Spring. Somewhat shockingly -- knowing that Cher was unhappy during her 2008-2010 Las Vegas residency -- the new set of concerts will be another residency show, entitled "Classic Cher". However, the shows will not just take residency in Las Vegas, but also in Washington, DC.
Cher's Las Vegas residency will take place at the Park Theater at the Monte Carlo, from February 9, 2017 - February 25, 2017, and again from May 3, 2017 - May 20, 2017. Its website states:
"A worldwide superstar for more than six decades with over 100 million records sold, Cher is set to launch the first of her performances at Park Theater. From concerts to television, film and beyond, the Oscar, Emmy, GRAMMY and Golden Globe Award-winning Goddess of Pop continues to break the mold of a traditional performer. Be prepared for an incomparable, intimate entertainment experience with the legendary talent."
Between those dates, "Classic Cher" will take residency at The Theater at MGM National Harbor at Washington, DC, between March 17 - March 27.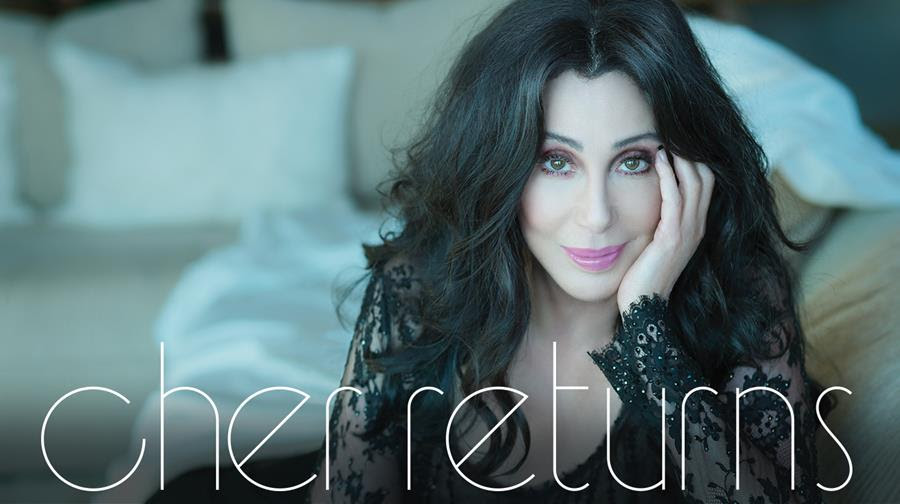 Cher's official website
has been fully updated to showcase the news of the upcoming shows. A newsletter has also been issued to fans, stating:
"The one and only Cher has just announced a line up of exclusive performances at Park Theater at Monte Carlo and The Theater at MGM National Harbor this coming year! The Goddess of Pop will debut her Classic Cher series in February 2017.
'I plan to make this my best show ever,' said Cher. 'I am extremely excited about both of these new theaters – they are state-of-the-art and beautiful.'
Tickets for these events go on sale to the public Sunday, Oct. 23 at 10am, but fans will have multiple pre-sale opportunities beforehand."
PARK THEATER AT THE MONTE CARLO

LAS VEGAS
FEB 8, 2017
FEB 10, 2017
FEB 11, 2017
FEB 14, 2017
FEB 22, 2017
FEB 24, 2017
FEB 25, 2017
THE THEATER AT MGM NATIONAL HARBOR
MAR 17, 2017
MAR 19, 2017
MAR 20, 2017
MAR 23, 2017
MAR 25, 2017
MAR 26, 2017
PARK THEATER AT THE MONTE CARLO

LAS VEGAS
MAY 3, 2017
MAY 5, 2017
MAY 6, 2017
MAY 10, 2017
MAY 12, 2017
MAY 13, 2017
MAY 17, 2017
MAY 19, 2017
MAY 20, 2017
The Cher Bible, Vol. 1: Essentials


OUT NOW!


Look

inside

available!
Exclusive to amazon
Follow @thecherbible